John Galliano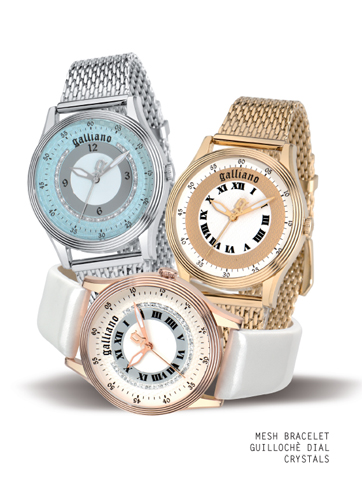 GALLIANO - the brand with world - known name. Its founder is brilliant and edgy designer John Galliano. He has worked in fashion houses «Givenchy» and «Dior». After he established his own brand that has appeared to be unforgettable and peculiar.
GALLIANO style is splendid and a little bit fanciful. It is dramatic with the tail of glamour and incredible femininity.
GALLIANO wrist watches for Ladies and Gents are performed in several collections, different for the style and mood. Romance, gothic, classic, graphic and a bit ethic are mixed in the brand's models. Mix of styles, street fashion and "haute couture" technologies are the cherished formula of a beautiful thing from GALLIANO.
The important benefit of the brand is the quality of performance. GALLIANO house is fanatic for details. They are paid attention most of all, no matter is that chase or a second hand with the signature letter G.