Disney
The best gift for little fashionmonger!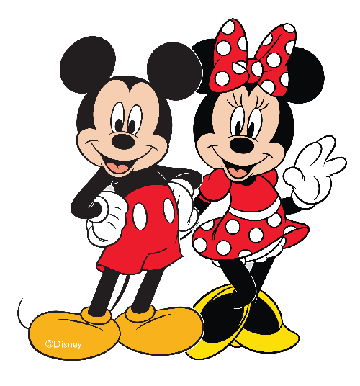 Brand Disney (Disney) does not need a special introduction. Who else has such a great fame and worldwide love of children and adults? Today Disney, not only animation studio. This is a huge corporation of fun and happiness. Movies, books, parks of entertainments, television, toys, clothes and accessories - all of this creates by the Walt Disney Company.
The main secret of success - your favorite personage from cartoon. Children's watches with Mickey Mouse, Goofy, Rapunzel, Snow White or heroes cartoon "Cars" - all this is a great gift for your favorite baby. With Disney brand parents can carry out any desire of children. Just imagine the happy eyes of your little fashionists or fashionistas. Each of them can become the owner of his adored personage. He will be with them everywhere: at home, on a walk, in kindergarten or school.
Watches Disney was created specifically for children's hands. The case made from a special lightweight alloy, so wear these watches easily and comfortably. Rather large dial with contrast Arabic numerals or distinct division what help the child to easily determine the time. The desire to wear a fashion accessory stimulates the child quickly learn the science of determining the time. Particular attention paid to the quality of the strap. Whatever it was, caoutchouc, eco leather or nylon belts, belt is designed for long and intensive use. A fastener, classical or on sticky, comfortably fastened and can withstand high infant activity.