GUESS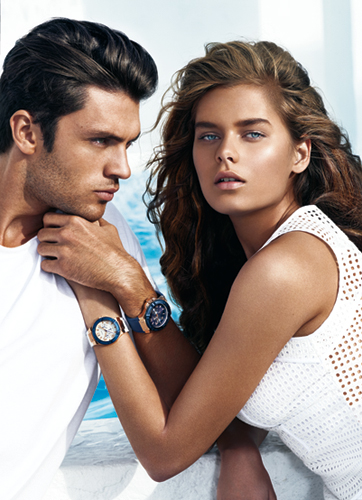 GUESS Watches is considered to be the symbol of a young, seхy and adventurous lifestyle. Was established in 1981 by Marciano brothers as a family business. Now it is the famous American brand of fashion clothes, well-known all over the world. Since then GUESS Watches has become one of the largest producers of fashion watches represented in more then 80 countries. The word "fashion" is a key in the brand concept. GUESS pays considerable attention to new fashion waves and thoroughly chooses only best tendencies.
The GUESS wrist Watches is not only a timing equipment. It is the accessorize of individual style and fashion element in a wardrobe. Now GUESS Watches produces four key lines: sport - for active people, trend - for fashion styles, dress - for elegant looks and casual - for everyday wearing.
Beauty and design of the Gents' and Ladies' GUESS Watches distinguish them from other wrist watches. All watches are assembled under strict standards and are subject to quality test. The most high-quality materials are used for production: polish steel, mineral non-reflective glass, genuine leather. Mechanisms are from the watches industry leader Miyota.
Website: guesswatches.com